Louisville Goes Local For Kentucky Proud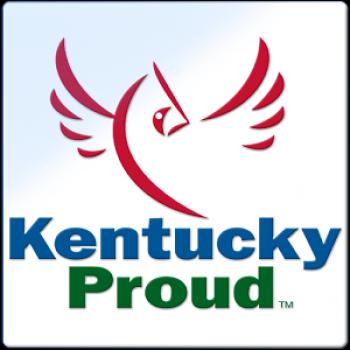 Unless you've buried your head up a horses rear, then you have heard of the "Kentucky Proud" movement. If you haven't, then I am going to assume you are not a true Kentuckian or simply don't care. Whither the former or later, my attempt in this post is to bring more awareness to this cause.

The motto, "Buy Local. Eat Well." Is a two pronged statement.
Think about this; When you enter a large grocery chain, chances are that 95% of your options are filled with "toxins". These "toxins" are introduced to our food for the purpose of preserving that product long enough for it to reach your table. Not only do you not know where these products came from, you are actively opting out of supporting our local economy. When you buy local, fresh products, you are getting an untainted, fresh, "toxin free", quality product, all while supporting the local economy. This is what we call a win, win. Healthy eating while helping out local businesses. Hence the motto "Buy Local. Eat Well."

Did you know that in 2012 the "Kentucky Proud" project, directly boosted over $300 Million in to the Kentucky Agricultural Department.

With over 3,000 current members, 150+ Farmers Markets, and over 160 participating restaurants, what are you waiting for?

The issue is bigger then just buying local. It stems from eating habits and life choices. That however, is a topic for another day. For now I urge you to be "Kentucky Proud" and support our local economy!



A List of "Kentucky Proud" Restaurants:

Author:
Greg Sokoler
Phone:
502-718-7186
Dated:
January 29th 2014
Views:
1,010
About Greg: ...